There is a setting in every personal Facebook account that shares information to apps and partners outside of Facebook. If this setting is set to "OFF" as not to share information, it will stop you from using that account to reauthorize in Foursixty.
You will know this is usually the cause when you receive the following error when trying to reauthorize:


To correct this, please follow these steps:

Step 1
Ensure that you are logged into Facebook.com with the account in-question and click on this link to open the correct page in a new tab.

Step 2
Click on Manage Your Off-Facebook Activity in the What You Can Do box on the right-side.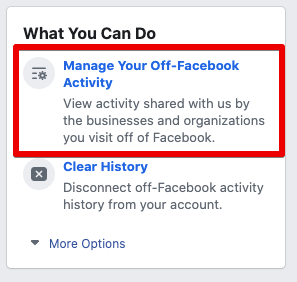 Step 3
Facebook will now ask you to enter your password to confirm it is you making this change. This is safe to do as it's Facebook ensuring your account is secure.

Step 4
When the Off-Facebook Activity page loads, in the More Options box on the right-side, click the Manage Future Activity link.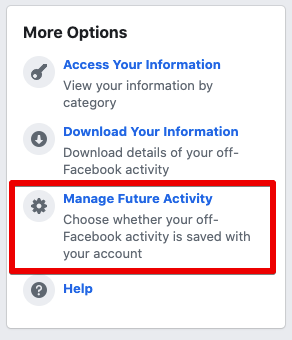 Step 5
A pop-up appears explaining what this setting does. Please click the Manage Future Activity button to continue.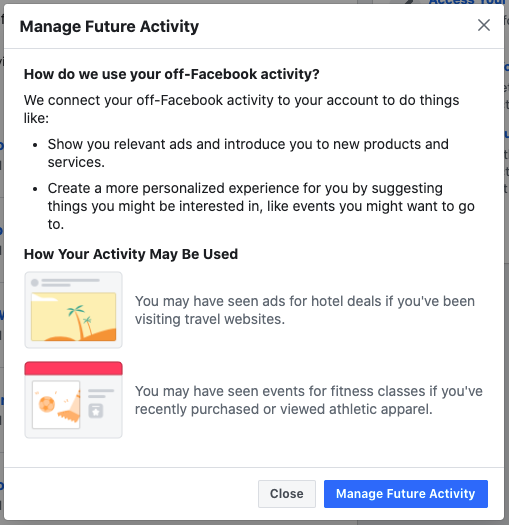 Step 6
The screen showing your Off-Facebook setting now appears. Please ensure that the Future Off-Facebook Activity setting is set to ON (the switch is to the right).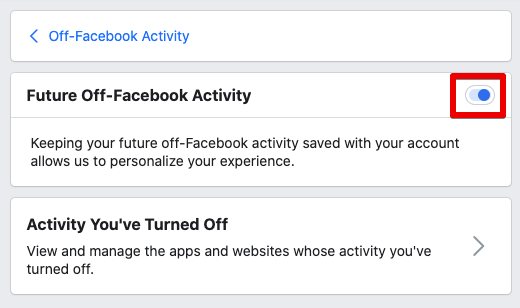 Once you've changed this setting, go back to Foursixty and try re-authorizing the account again. If it continues to fail, you may need to clear your browser cache (browsing history). Please do this and try again (will require you to log back into Foursixty and Facebook).

If you continue to have issues or have any other questions, please reach out to our support team.