What type of gallery you choose to add to your homepage depends a lot on your brand's identity and how your customers interact with your site. Our clients find success with all types of galleries but here is an idea of what makes each type of gallery unique and why you might want to use each.
1) Mini-Feed Gallery
The mini-feed gallery is great if you want to give customers a snapshot of your most recent content. How many posts you want appearing is fully customizable - go here to see how to customize a mini feed gallery. See the image below for example: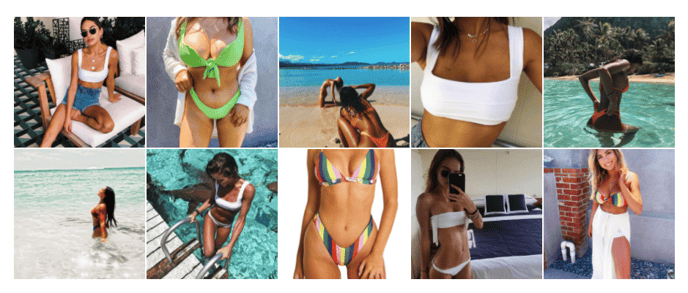 2) Slider Gallery
The slider gallery allows your customer to toggle through all your Instagram content via the arrows on either side of the gallery. In comparison to the mini-feed gallery, the slider gallery allows the user to see more of your content whereas the mini-feed gallery does not allow the user to keep scrolling through. Go here to see how to customize a slider gallery. See the image below for example:​


3) Full Page Gallery
The full page gallery provides the maximum amount of content to be shown. It's great if you want the customer to see all your Instagram content - it is especially useful if Instagram content is the focal point of your brand or you have super stellar exclusive content on your Instagram feed that you want to tie in with your homepage. Go here to see how to customize a full page gallery.
See the images below for example: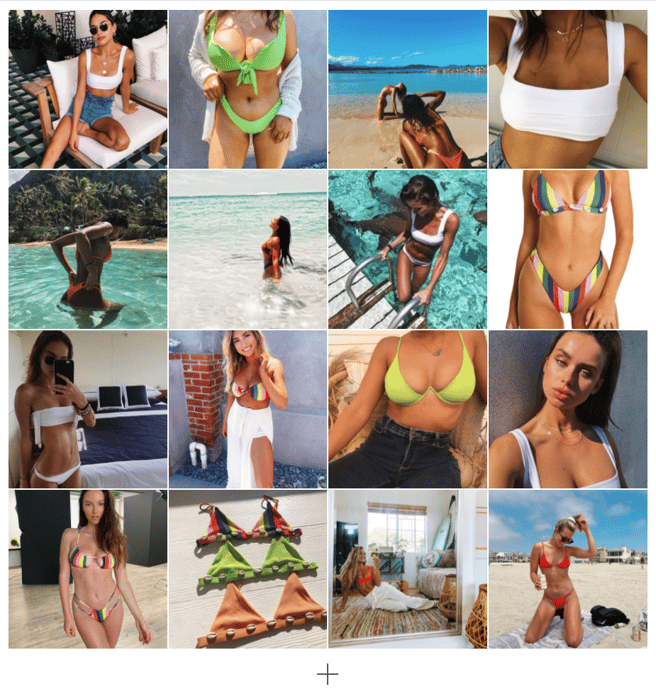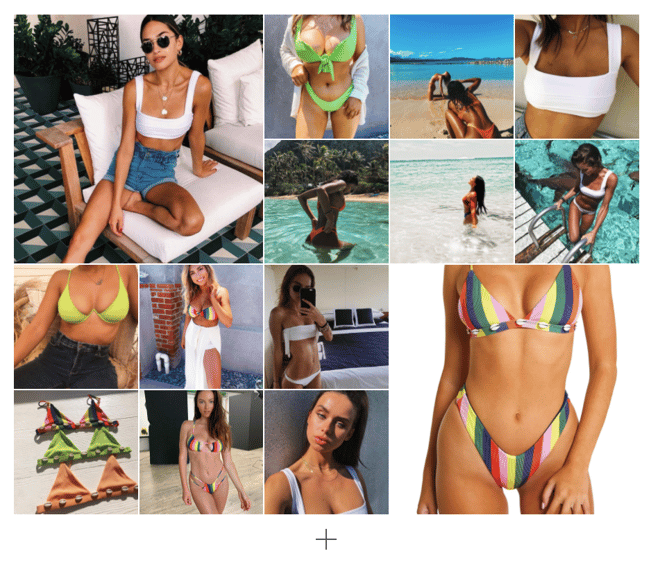 Where on my homepage should I put my shoppable Instagram gallery?

As with what type of gallery you choose to add into your homepage, where you put that gallery is completely up to your brand's needs. Below, we'll go through a few different places on a homepage we've seen our galleries and what made each location unique and desirable.

1) Footer gallery
Putting your shoppable Instagram gallery near the bottom of your page requires your customer to scroll through your homepage to get to your Instagram gallery. It's intuitive as most widgets do live in footers so your customers will not find it jarring and it won't break up the flow of any existing content or banners that you have on your homepage.
2) Mid-Page gallery
When you put your shoppable Instagram gallery in the middle of your page, your customer sees that content as inherent to your brand. This is great for brands that are heavily involved with their community of customers online. Your Instagram feed will be familiar to them as an integral part of how they recognize and think about your brand.
3) Top-of-page gallery
Brands that put a shoppable Instagram gallery at the top of their page are brands that obviously want to have their customers see that gallery first. Normally, these are brands that have built their entire presence on Instagram and other social media - virtually all of their visitors will know them from their blogs or Instagram accounts. For example, an Instagrammer who now sells products through their own website may want to feature.